9

May, 2022
Gaming Laptops – Can The Razer Blade Re-Define Portable Gaming?
Gaming Laptops – Can The Razer Blade Re-Define Portable Gaming?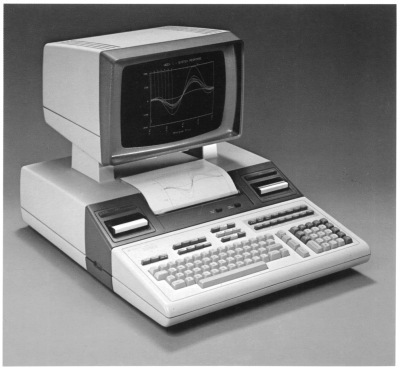 Rarely has a gaming laptop caused so much buzz as the Razer Blade. The marketing hype surrounding this newly launched lightweight thinly designed gaming notebook was so great, the first batch sold out within minutes. Of course, all this sales hype and promotion, is a great way to introduce any new product, but it is almost essential when this product is coming from a company which is not known for creating laptops of any kind.
Actually, the Razer company was founded in 1998 and is based in California. Razer, in the past, has been mainly known for its gaming accessories such as mouses and keyboards. The Blade is its first gaming laptop and marks the company's entry into this lucrative segment of the computer notebook market.
The Razer Blade's overall feature would have to be its thin "less than an inch" thick all aluminum chassis. For a high-performance gaming laptop that's a major feat in itself, but when your machine only weights 6.4 pounds – you are offering something different. For example, Alienware's M17x is around 10 pounds by comparison, a big difference.
Sleek looks and low poundage is one thing but how does the Blade's gaming specs measure up? Well, this gaming notebook comes with a fast Intel Core i7-2640M processor which is 2.8GHz (Base mode) and 3.5GHz (Turbo mode). It has 8 Gigs of DDR3 RAM and the Nvidia GeForce GT 555M graphics card, which is a mid-range GPU and not the best in this regards. The Alienware M14x has this same GT 555M card so nothing new here. The Blade also sports a true 1080p HD 17.3 inch display. All this is rounded out by a rather small 256GB SATA III SSD or solid state drive.
Perhaps, one of the most unique features of the Blade is its keyboard design and Switchblade User Interface Panel. It has switched out or changed the regular numeric keypad for a "10 Dynamic Tactile Adaptive Keys" to be used for hot-key commands in gaming. When a gamer is using an external mouse, this keypad turns into a LCD displaying game information or even be used as a web browser, to view YouTube… and so on.
According to the Razer website the Switchblade User Interface is "an all-new innovative user interface designed from the ground up to make your gaming experience more efficient, intuitive and exciting. You can bind an infinite number of commands, skills and macros to the 10 Dynamic Adaptive Tactile Keys, both with user created icons and custom icons from Star Wars: The Old Republic! The Razer Switchblade UI is fully customizable for users who prefer to define their own keysets and macros."
It is this unique interface which makes the Blade worth considering if you're in the market for a portable gaming laptop. While this interface is somewhat interesting and convenient to have, (and not just for gamers) calling the Blade the first true gaming laptop is somewhat of a marketing over-kill. Sure it is thin and lightweight, but many gamers will be disappointed with the small hard drive and so-so graphics card. And we won't even mention the three grand price-tag.
However, the Razer Blade does have that overall slim design and a great switchable interface which will win over many buyers, especially those who are looking for that extra something which makes a gaming laptop stand out from the crowd. The Razer Blade won't disappoint those elite gaming customers.